Transforming Healthcare with Custom Healthcare Software Development
Algoscale, a leading healthcare software company, excels in creating data-driven custom software solutions that empower the healthcare landscape. Our expertise lies in developing healthcare IT solutions that comply with HIPAA, HITECH, FDA, MDR, IDVR, GDPR, NCPDP, ONC, and SAMHSA. Our solutions enhance medical interactions, automate workflows, and elevate the quality of patient care.
Our team of experienced healthcare software developers is dedicated to reshaping the industry landscape through innovative healthcare IT solutions that cater to your unique needs.These solutions are meticulously designed to align with the latest industry protocols and standards, ensuring seamless integration and optimal performance.
team of passionate engineers
Products Raising VC Funds
Our Custom Healthcare IT Solutions
Custom Healthcare Software Development
Our expertise lies in crafting custom healthcare software to tackle unique business challenges. Our adept team delivers innovative, scalable solutions to boost productivity and drive business growth. As an extension of this service, Algoscale offers custom EHR software development, catering to healthcare organizations' distinct needs. Seamlessly manage electronic health records, elevating patient care and data accessibility with our custom services.
Healthcare Analytics & AI
Our Healthcare Analytics & AI service provides organizations with a competitive edge by employing predictive analytics in healthcare to extract meaningful patterns and trends from extensive datasets. Equipped with insights derived from AI, healthcare providers can make informed decisions, enhance patient outcomes, and optimize overall operational efficiency.
Data Integration & Interoperability
Our Data Integration & Interoperability service addresses the data plumbing needs of businesses dealing with information from multiple sources. As one of the leading healthcare analytics companies we ensure seamless data binding, enabling organizations to access a unified, comprehensive dashboard. This harmonization of data facilitates faster, data-driven decision-making and maximizes the value of diverse data assets.
Big Data in Healthcare
As a service provider of Big Data in Healthcare, we enable healthcare organizations to utilize the potential of data by streamlining their processes and consolidating information from multiple sources into a single, efficient pipeline. Leveraging our expertise in ETL (Extract, Transform, Load), we ensure seamless data integration, giving you access to valuable insights that optimize decision-making and drive better healthcare outcomes.
Ready to Kickstart your Digital Healthcare Journey?
Our Healthcare Software Development Process
Experience the full spectrum of healthcare software development services with us. From crafting AI-enabled medical software development from scratch to seamless prototyping and add-on development, our expert team of healthcare IT consultants ensures software usability and compliance with industry standards. Empower your healthcare business with our cutting-edge, data-driven solutions.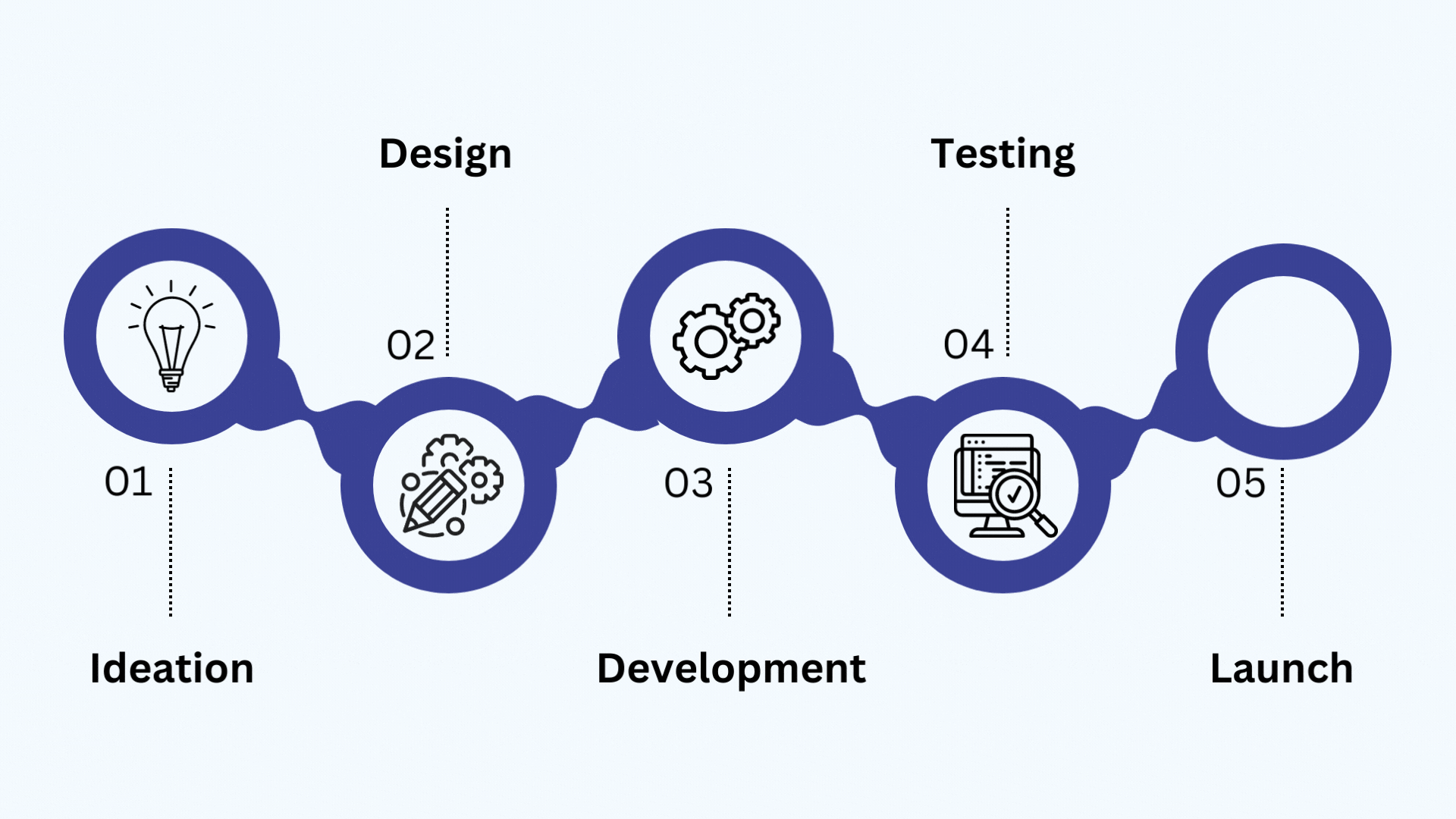 Frequently Asked Questions