Product
Engineering Services
Offering Expert MVP Development and Speed-to-Market Excellence
Creating Competitive Advantage through Product Development
Algoscale specializes in fast-tracking your product's journey from concept to market dominance with its MVP development services. We specialize in minimizing costs and maximizing your path to a successful product launch, offering unparalleled services to turn your concepts into reality, making your software a cornerstone of your success. Whether you're seeking customized software, development support, or technology consulting, our adept Software Product Engineering team is tailored to deliver your unique vision.
In a landscape of escalating market competition and evolving customer demands, businesses and enterprises require technology partners who can help them build not just good, but exceptional, innovative, and distinctive products. At Algoscale, a renowned product engineering services company, we understand this need intimately. With a deep understanding of domain knowledge, efficient processes, and a dedicated team, we stand as your technology partner. We craft software products that truly enrich customer experiences.
Our Product Development Services
Product Engineering Process: An Agile Journey
At Algoscale, we specialize in providing top-tier product engineering services that encompass the entire spectrum of software product development. With over 9 years of experience, our dedicated team excels in offering expert guidance and consultation throughout the journey. As a leading software product engineering services company, we are committed to delivering innovative solutions that drive your business forward. Experience the transformation that comes from working with a dedicated product engineering services company. We elevate your vision into a strategic advantage, delivering digital products that leave a lasting impact on businesses and users alike.
Ideation
Design
Development
Testing
Deployment
Choosing Algoscale as your product engineering partner means embracing a dynamic and innovative approach to building transformative digital products. We stand out for several reasons.
Our seasoned team of software engineers, developers, and consultants bring a wealth of knowledge and practical experience to the table, ensuring that your product development journey is guided by experts.
We recognize that each project is unique. Our customized product development services are designed to align with your specific goals and challenges, ensuring that you receive a solution that perfectly fits your requirements.
Cutting-Edge Technologies
With expertise in a range of technologies including MERN, Django, and Angular, we leverage the latest tools and frameworks to provide you with the most cutting-edge and impactful product engineering services.
Technologies We Work With
Our commitment to excellence in product engineering services drives us to harness the power of cutting-edge technologies. Our team of experts seamlessly integrates high-end technologies and architectures to craft bespoke solutions for our valued clients. Among the array of technologies we adeptly wield are:
Let's create your next success story together!
Partner with our top AWS certified developers for accelerated product launches, guided by dedicated Scrum masters. Algoscale, a leading product engineering services company, transforms ideas into remarkable reality for startups and Fortune 100 firms across diverse industries.
Your path to innovation starts here.
Blog
Customers' expectations are constantly evolving. The attention span, on the other hand, has reduced significantly. In such a scenario, developing a business product that unlocks
Read More »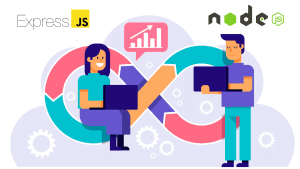 Blog
Server-side development is one of the most crucial aspects of building robust and efficient web applications. Essentially, it refers to the process of developing and
Read More »
Blog
For most marketing agencies, time is the most valued commodity.    Improving your team's performance is often a top priority, and that's why having a
Read More »
Frequently Asked Questions